FlowWorks received a nice mention this month in the Hach's "Focus on the Flow" newsletter, February 2012, issue #113.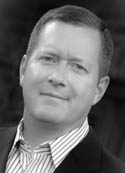 In the Cross Platform Data Access section, Kevin Marsh, Vice President of Flow Sales at Hach/Marsh-McBirney, and flow industry guru, writes about FlowWorks' great cross platform compatibility.
"While our own management and reporting capabilities are powerful enough for most users, there are times when you might need a third-party data management solution. We've made it easier than ever for third-party data platforms to access your Hach DDS or FSDATA hosted flow data. Already on board is FlowWorks and their hardware neutral suite of data collection, monitoring, analysis, and reporting tools. If you are already using FlowWorks it's a very simple step to bring your Hach flow meter data right into it. If you're using another platform chances are we can work with that vendor and very easily bring your Hach flow data into their system."
Thank you very much Kevin and Hach. It is a pleasure working with you.