One of the changes most often requested by FlowWorks users is a smaller, cleaner and less obtrusive menu interface at the work screen – the screen behind the login. The idea is to make better use of valuable screen real estate to allow users more room to do their actual work. We heard you: we have a new interface coming that will do all this and more!
The current FlowWorks menu system takes up a large portion of the screen area above and around the work screen itself. As viewed here, you can see that about a third of the screen is taken up by menu items and unused white space.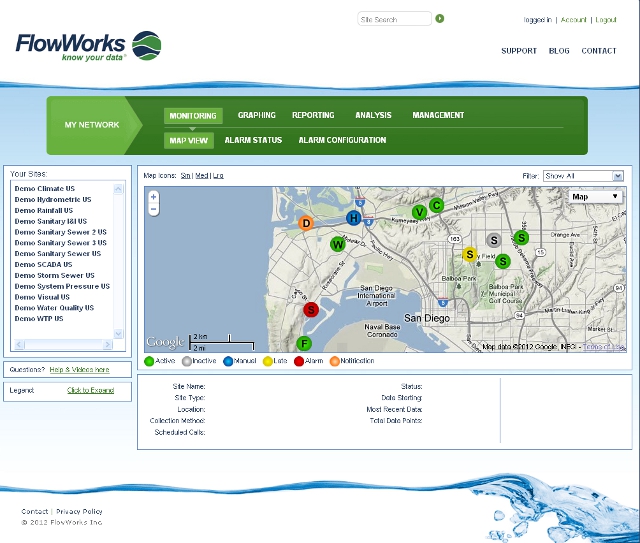 In the new format, we have condensed and compacted the menu bar and menu items into something much more screen friendly. Looking at the mock-up below, you can see a new header and menu bar that have been reduced to about a third of their current size.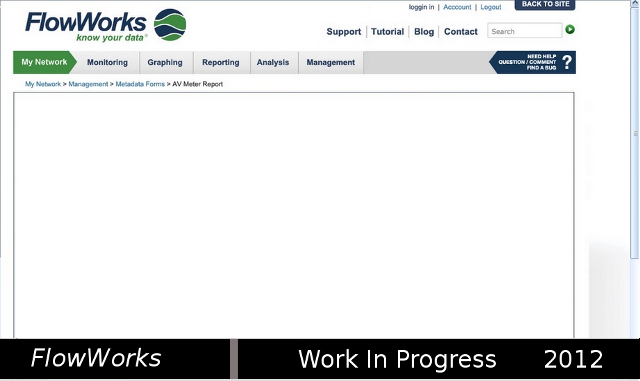 Other more subtle changes to the side bars and other elements are also visible, all intended to maximize the work screen area.  In addition, we have also adding a bread-crumb trail to make it easier to navigate around the back end.  As part of the makeover, we will introduce a new button at the right of the menu bar designed to take users directly to the FlowWorks Support Center – our new central location to report, monitor, and solve all user support requests.
The new interface will make it even easier to manage, edit, and analyze data in FlowWorks. This is another example of how requests from our users help us make FlowWorks a better platform for everyone.  Thank you, from all of FlowWorks.