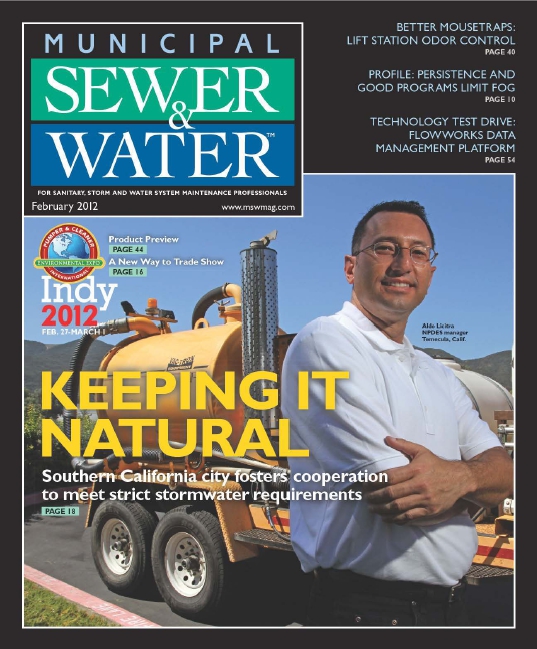 FlowWorks is making waves once again. This time by being featured in the February/March 2012 issue of Municipal Sewer & Water. Ted J. Rulseh writes in the Technology Test Drive column about FlowWorks in an article titled, "All Flowing Together". The article describes how FlowWorks can save both time and money by cutting down the tedium and unnecessary steps involved in data monitoring.
On page 58, Ted summarizes his observations by saying "It was easy to see how the graphic, reporting and calculation capabilities in FlowWorks could save engineers from significant amounts of tedious work. The various reporting and calculation functions appeared to be intuitive, at least for an engineer or other professional experienced in sewer system operations and planning". Tim Hicks, president of FlowWorks, is also quoted in the article, saying of FlowWorks' abilities, "Turn weeks of spreadsheet work into a couple of hours of FlowWorks work".
An online version of the Technology Test Drive article featuring FlowWorks can be found here!