After months of looking for office space, FlowWorks has found a new home in one of the most exciting parts of Seattle—-the International District! Located at 606 Maynard Avenue South, FlowWorks has agreed to share office space with the Pat Graney Dance Company.  Pat is an innovator in modern dance and well-known Seattle artist.  She is also a great lady and we are very happy to be associated with her.
We officially moved in on January 6, 2012 after a few weeks of clearing out, construction and moving furniture. Here are some photos!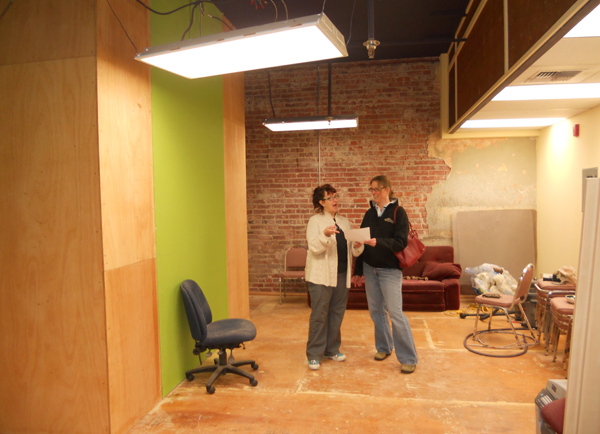 Pat Graney and Randi are looking through the office set-up plans before the move-in.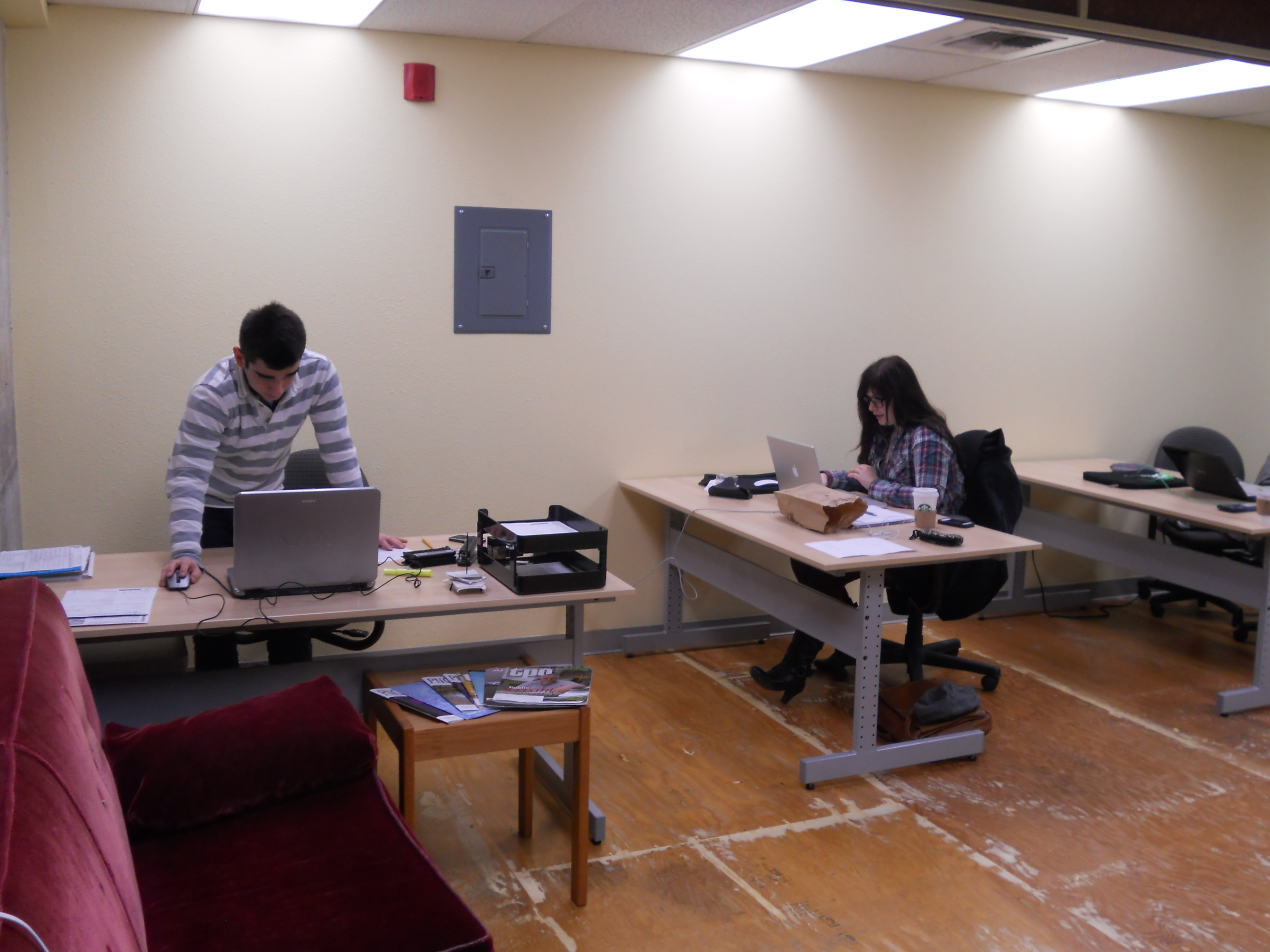 Some of the FlowWorks crew hard at work on our first day in the new location. There is still lots to do, but we are adjusting well.  It's nice to be settled.
We should mention that we are just blocks away from Safeco and PhoneCompany Fields, home of the Seattle Mariners, Sounders, and Seahawks.