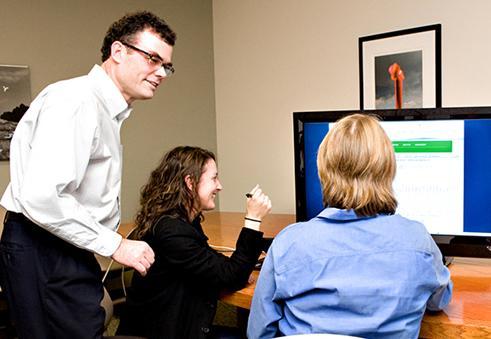 FlowWorks is proud to announce a new partnership with Seattle Public Utilities and ADS Environmental Services to provide the city's new flow-monitoring services. As part of the new combined sewer overflow (CSO) program, we will work closely with the city and ADS to oversee flow monitoring and data management.
SPU chose FlowWorks because of our proven ability to gather data into one place so CSO events can be analyzed quickly, understood and communicated to all users. Operating in near-real time, SPU's new FlowWorks service easily loads two years of 5-minute data from the server in under 6 seconds. Already the city is enjoying better collaboration, faster problem solving and quicker response times.
Other highlights our service brings to the new partnership include:
• Secure, internet-based platform
• Used for gathering, analyzing and managing water, sewer, rainfall and other remote data Hardware neutral
• Accepts data from any flow meter or manufacturer's data system, as well as SCADA, Historic and manual data
• Includes powerful graphing engine, storage for all forms of meta data, event alarms and analysis capabilities for I&I and rainfall IDF
ADS develops and provides technology-based flow measurement products and services for the water, wastewater and hydroelectric industries. The firm is a veteran of working with SPU and has provided excellent flow servicing, engineering, and a high degree of data integrity to the utility for the past five years. When the contract came up for re-bid, SPU leadership recognized the need to add a robust data-delivery and work order management system to the program—FlowWorks was a natural choice. Already the team of FlowWorks and ADS has proven to be exactly what SPU was looking for and together we help to build on past success with SPU.
FlowWorks continually proves to be the platform of choice for municipalities, utilities and industrial clients seeking to manage, analyze and understand large quantities of remote data quickly, and securely communicate the results to a broad audience.
For more information, please visit our website at www.flowworks.com or to learn more about ADS visit www.adsenv.com.