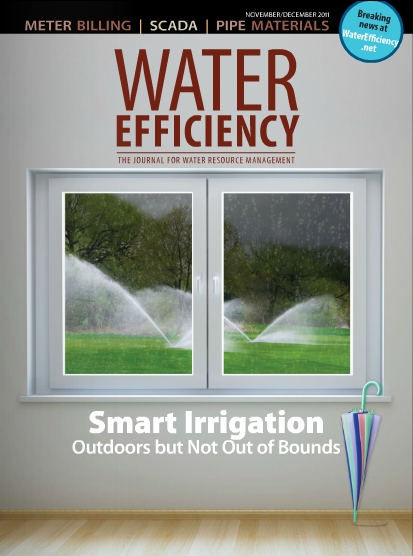 FlowWorks gets a nice mention in the November/December 2011 issue of Water Efficiency Magazine! In "High Level Applications", Dan Rafter writes how SCADA systems determine peak water usage, how they identify system leaks, and increase efficiency while reducing operating Costs. On page 16 in the Supplementing SCADA section, Rafter writes about how FlowWorks helps SCADA system presentation and data analysis capabilities. Timothy Hicks, president of FlowWorks, explains in the article how the combination of SCADA and FlowWorks online data analysis tools is the best way to manage water delivery systems.
FlowWorks provides a way to put any SCADA data, including sewer flow meters, treatment plant SCADA, and rainfall data collected from dataloggers together into a coherent visual display.
You can check out an online version of Water Efficiency Magazine's November/December 2011 issue here!
You can also learn more about using FlowWorks with SCADA here here!