Have 2 sites? 50 sites? 300 sites in FlowWorks? If so, at one point I'm sure you wish you had "that channel" for all your sites, but the daunting task of creating them all individually turned you off. We're here to help…
FlowWorks has released new functionality to allow users to multi-create channels. This allows you to create a new channel on one of your sites, and then chose any other site(s) you want that channel to exist on, and it will automatically create that new channel. In the past, this was a very time consuming task for users, and we heard your cries for help.
When creating a new channel, there is a new "Advanced Options" feature that allows you to add that channel to any other number of channels.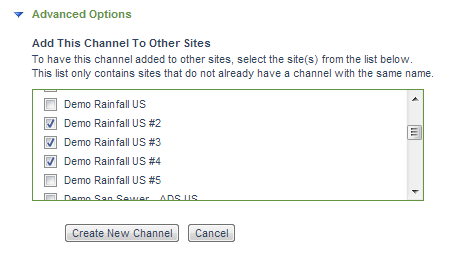 Cool huh?
Wait, there's more! Now that you have created all these new channels, you need to do something with them. FlowWorks also released new functionality to multi-create calculated channels using FACE!
Using the Create Calculation page, setup your FACE Calculation, and using the "Advanced Options", choose the site(s)/channel(s) where you want to copy this calculation to, and presto, done!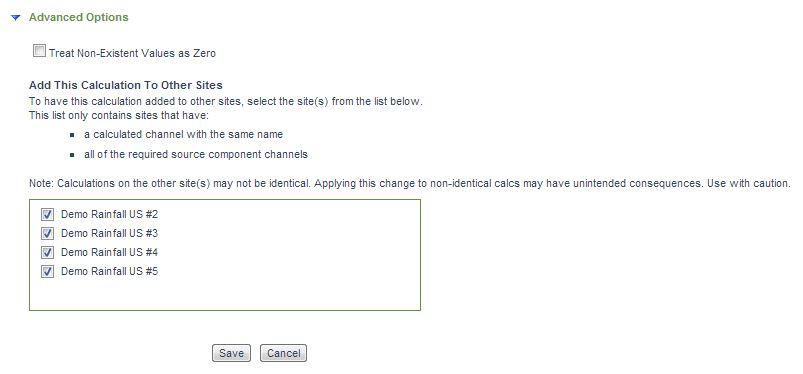 We feel that these 2 improvements should make FlowWorks a better experience for everyone!